Bonded & Insured
16 Years Member P.S.I.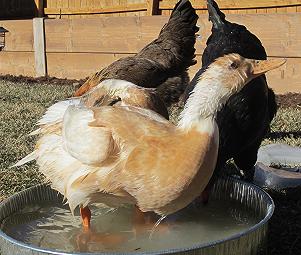 Denver Pet Sitters, Inc.
Denver's Most
Established & Trusted
Pet Care Service
Family
Owned & Operated
Since 1999
Current Rates:
Pet Sitting, Midday Walks and
Dinner Walks:

(15 minutes):
12.00 per visit
-or-
(30 minutes):
20.00 per visit
3.00 each additional pet

Long Work Days
Vacations ~ Weekends ~ Ski Trips
Business Trips ~ Holidays
Any Time!

720-331-7755
DenverPetSitters@hotmail.com

Bonded & Insured
16 Years Member P.S.I.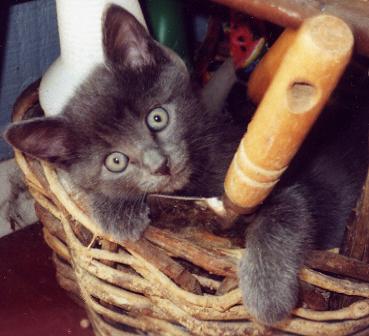 Denver Pet Sitters, Inc.
Denver's Most
Established & Trusted
Pet Care Service
Family
Owned & Operated
Since 1999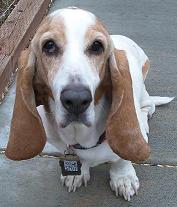 Welcome!!

We're Denver Pet Sitters, Inc. Family Owned & Operated! Established in 1999, we are Denver's Original & Best Pet Sitting and Dog Walking service. We have a commitment to providing the absolute finest quality service available anywhere in the world. Each visit we make is tailored to your specific needs. We spend one-on-one time with your pets, walk, feed, water, scoop litter, bring in mail and newspapers, water plants, change lights and windows, and just about anything else you need done to give you peace of mind while you are away. Pet care is our only business, and we strive to earn your trust on each and every visit. We have thousands of happy pets and satisfied owners in the Denver area who rely on us every day. Ask around; all the pets will tell you that Denver Pet Sitters is the BEST!!! _____________________________________________________________________________________
Pet Sitting: We come to your home and give your pets care, love and attention. This is a list of some of the services we can provide. If there is something else you need done that is not listed please ask; we will do almost anything reasonable to make you and your pets more comfortable.
Lots of attention, play time and companionship

Walks, petting, playing, toys, cuddling, talking, treats, etc...

Receive necessary medications as required (no extra charge)

Text, email, photos and written reports

Contact with your Vet and emergency transport if needed

Litter boxes cleaned or pet walked and general pet clean-up

Watering plants, indoors or outdoors

Alternating lights & blinds to create a "lived-in" appearance

Trash to the curb, recycling bins in/out

Collecting your mail and newspapers

Filling outdoor bird feeders

Maintain regular eating, sleeping and exercising routines

Eliminates the stress of kenneling

Flexibility if your plans change
Midday Walks: Walk, Jog or Run, it's up to you! Tired of coming home to a mess? We'll walk the **** out of your dog!! :) If you need a short potty break or a longer exercise run we've got you covered. Walks from 15 minutes to 1 hour, as needed. No need to commit to a schedule, we are very flexible! We provide our own 100% biodegradable bags as part of the service.
*All of our walks are your dog(s) only- we do not combine customers unless they both ask for it.

Dinner Walks: Need to go somewhere after work without stopping home? Call us! Last minute is no problem. We'll feed, water and walk your dog, bring in any mail or papers, turn on your lights and whatever else we can do to help. Enjoy your evening without coming home to a mess!

Our prices are listed on the left side of this page. That's it! There are NO surcharges or fees for cancellation, last minute additions, holidays, weekends or weather! We understand that life is often unpredictable and we try to be flexible. Same prices 24/7/365!!
_____________________________________________________________________________________

Frequently Asked Questions:

Who will be caring for my pet(s)?
Jahna and/or Paul. You will meet both of us if you decide to use our service.
Click here to read more about us.

Do you use employees?
No! This is the #1 red flag when hiring a pet sitter! click here to read why.

What is your cancellation fee?
Call or text us before we show up and there is no charge. We understand that our customers are busy and may need to schedule or cancel a visit on short notice; we do our very best to accommodate all last minute requests. Life happens!

Do you give medications to pets and is there an additional charge?
Yes, you can arrange for us to administer pills or injections to your pets. There is no additional charge for this service- pet medications cost enough already, and we don't like to take advantage of illness for karma reasons.

How many times a day can you come?


That depends on you and your pet's needs. We will do our best to accommodate your schedule and we usually make between one and four visits per day to a customer. Typically people request one or two visits for cats, two or three for dogs, but it varies from situation to situation. It's up to you.

Is there a holiday or weekend surcharge?


No, we charge the same price per visit all year round.

What types of pets do you care for?


Mostly dogs and cats, but we've cared for quite a few birds, bunnies, ferrets, fish, guinea pigs, turtles, lizards and snakes. Sorry, we do not service large breeds (such as horses).

What about snowy or rainy days; do you still work in bad weather?
Our general rule is that if you can make it to work, so can we. We've never had to cancel a visit due to weather (and we have 4wheel drive vehicles, which helps!).